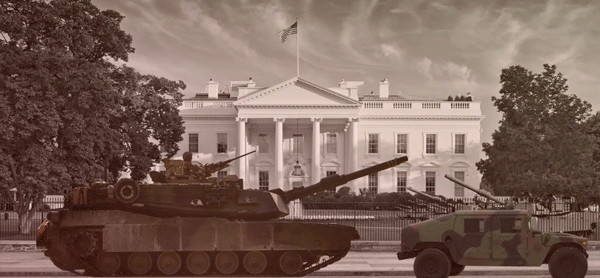 VINTAGE MARTIN UKE FOR SALE - SOLD ! BEST OFFER - CALL 510-843-3699
Original Poster Signed by the artist, Mathew Hansen, 10.5" x 18.75"- Photo by Mel Vapour, digital print. $30.
FINALLY, AND AT LAST,
THE SHIRT THAT MAKES YOU FEEL GOOD ABOUT THE LAST ELECTION
IMPEACH TRUMP T-SHIRTS
$15. + TAX + SHIPPING
MOST SIZES AVAILABLE - EMAIL: maketv@aol.com
CALL: (510) 843-3699
BERKELEYVIDEOFILMFEST LONG SLEEVE T-SHIRTS $20.
CALL (510) 843-3699 TO ORDER
Luther Tuckers' 1974 Fender Super Reverb Amp SOLD!

SOLD! FOR SALE
The Fender Super Reverb 45-watt tube combo guitar amplifier was offered in a silverface finish between 1968 and 1982, although some early silverface finished units still had blackface circuitry. Well-known for its scooped mids, the Super Reverb features the same design as the Fender Super, but with the addition of built-in reverb and tremolo effects as well as Four 10" speakers.

This particular Fender Amps' ownership has been attributed to the great Chicago Bluesman,
Luther Tucker, circa 1974 - 1980 ( B.B.King, Elmore James, Little Walter, Otis Rush, Muddy Waters, John Lee Hooker, James Cotton Blues Band, Elvin Bishop ).
In remarkable playable vintage condition. $500.
EAST BAY MEDIA CENTER - 1939 ADDISON ST. BERKELEY 94704 (510) 843.3699  MAKETV@AOL.COM
LIMITED EDITION NOW AVAILABLE -$35. INCLUDES THE DVD "THE OTHER AMERICA"
__________________________________________________________________________________________________
KARMA REPAIR KIT POSTER - 12" X 18" $15.@
KARMA REPAIR KITS - $20.@
______________________________________________________________
BVFF EYES POSTER
INTERNATIONAL MADMAN POSTERS
Photo of Weller The International MadMan at his EBMC performance on March 23.2013
"This guy is not right" - Mike Tyson
INTERNATIONAL MADMAN POSTCARDS
"Weller was there in the beginning, was one of our first promoters, a true Metal Maniac!"
- Lars Ulrich & James Hetfield, METALLICA

"The guy is not right" - Mike Tyson, Ex-Heavyweight Champion of the World

________________________________________________________________
JOHNNY STEELE POSTERS
Copyright 2019 - EAST BAY MEDIA CENTER